Customer Relationship Management (CRM) is a strategy that companies use to manage interactions with customers and potential customers. CRM helps organisations streamline processes, build customer relationships, increase sales, improve customer service, and increase profitability.
When people talk about CRM, they are usually referring to a CRM system, a tool that is used for contact management, sales management, productivity, and more. The goal of a CRM system is simple: Improve business relationships.
Dig into the details of CRM: Download the Complete CRM Handbook
DOWNLOAD NOW
What we will cover:
What do people mean when they say CRM?Why is CRM important?How do different business functions benefit from using CRM?What are the benefits of CRM?Why choose a cloud-based CRM system?What is CRM?: Key facts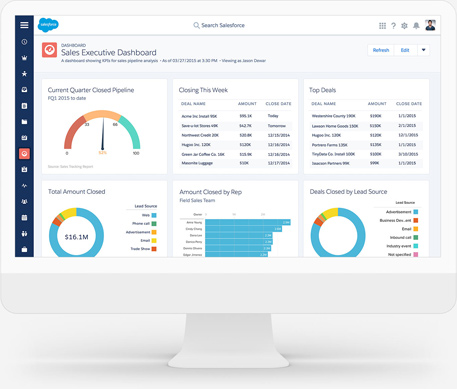 What do people mean when they say CRM?
CRM helps users focus on their organization's relationships with individual people including customers, service users, colleagues, or suppliers.
When people talk about CRM, they might mean any of three things:
CRM as Technology: This is a technology product, often in the cloud, that teams use to record, report and analyse interactions between the company and users. This is also called a CRM system or solution.
CRM as a Strategy: This is a business' philosophy about how relationships with customers and potential customers should be managed  
CRM as a Process: Think of this as a system a business adopts to nurture and manage those relationships.
What does CRM software do?