Google Ads Management Service
Experts at search engine and Social Media advertising
Rely on the expertise and resources of SC CREATIVE to make your Google Ads and Facebook grow your business.
Search Engine Optimization (SEO)
SEO is the practice of improving the ranking of your website on searches for related keywords. That is to say, "Getting to the top of the page on Google" is only attainable over time, and only when you know which keywords you are aiming to rank for. So, anyone who promises to put your site in the number one spot in no time is probably only after your wallet.

To optimize for search engines, you need to improve your site on a wide variety of metrics used to rank websites. Unfortunately, the exact algorithm is a well-kept secret and changes over time. However, proven best practices include focusing on the site content, how fast it loads, as well as links from other quality websites.

We know this takes a lot of time and effort, but it's necessary. To help, we've partnered with SEO Submit, WIX & Instamojo. It's an SEO analysis tool that offers a simple solution. It analyses your website and gives you an easy-to-follow list of recommendations.
Pay per click advertising (PPC)
Pay per click advertising is a form of advertising used to drive traffic to websites by paying a publisher when the ad is clicked. Rather than trying to earn your visits organically, you can pay for them.

It works by allowing advertisers to bid for ad placement in the search engine. For example, when someone searches for a keyword related to your service or products, your advertisement would show up at the very top spot in Google. Each time your advertisement is clicked, sending a visitor to your site, you will pay the search engine a small fee. If you've optimized your website and end up making a sale, the fee won't even matter.

If you'd like to give it a go, we've partnered with Google Ads, to create an easy solution for beginners while also powerful enough for experts. It guides you through the process of setting up search campaigns and automatically optimizes them for best results. Additionally, the thefloridasunny.com integrated Google Ads service is much easier than using the full platform. It guarantees a distributed budget spend, so you don't accidentally run out of money in a single day.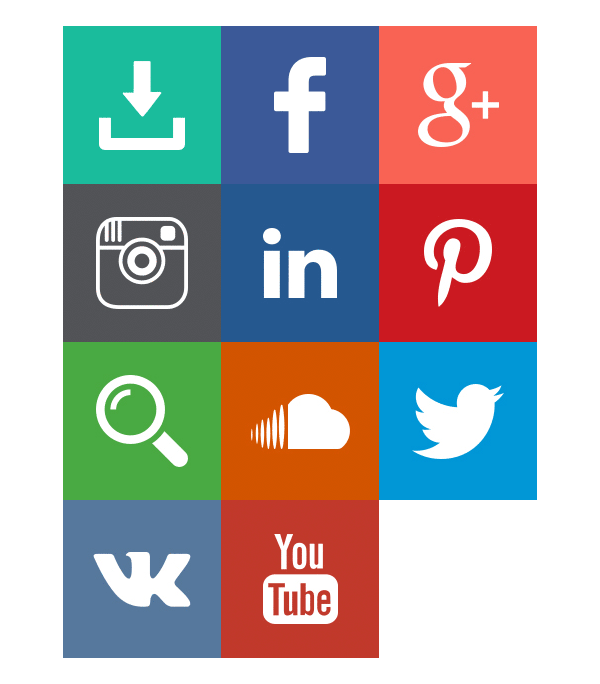 Social media marketing is the process of getting attention and sales through the use of social media platforms like Instagram. Moreover, channels like Facebook and Twitter are also great places to promote yourself and interact with customers and the community. These channels help bring new visitors to your website- a channel you fully control.

You can go for either organic social media marketing, which focuses on building relationships with your customers and building customer loyalty. Or, you can try paid social media marketing. There are tons of ways to use paid social media marketing, such as paying for Facebook advertisements.

Many businesses start by launching a social media profile page before they set up a website. It's effortless to do, and guarantees prospects will find you online.
Here's what our experts will do for you:)
1. Easy setup
2. Professional campaigns
3. Real-time results
In the customer area, we prepare all important key figures clearly and precisely for you. In addition, we continuously monitor and optimize your keywords for relevance. Our experts have the experience and the knowledge for your success.
You don't have to invest your time researching keywords and writing ads, and you can ask them to keep your specific requirements in mind, no worries. As your partner, SC CREATIVE is by your side throughout the campaign.
What's in it for you? They
might be our experts, but the benefits are all yours.
Boost your online visibility
Significantly increase your visibility with Google Ads – more exposure means more visitors! Your ad copy will shine once we are finished with it – our experts are experienced and dedicated copywriters who will craft powerful, persuasive ads aimed at your target market.
Target potential customers
Relevant keywords pave the road to success for your company and your Google ranking. Our experts will find the best ones for your website, and really focus on the ones with the best potential to bring customers to you.
Ahead of the competition
Our experts will keep an eye on the competition and constantly optimize your campaign so you can stay one step ahead.